ABC's of Tribal!. The ABC's of GROUP Improvisational dancing.
This is a crash course to learn ALL about GROUP Improvisational TRIBAL Dancing. From Formations, cueing, leading, and following. We will cover it all and have you understanding– "How they do it"! By the end of the workshop, you too will be able to Improv in a group formation. Beginner- All Levels Hand-outs will be available and a time to video for your own personal use.
"Follow the Leader ~ Lead the Follower."
Whether you're performing Choreography or group Improv it's all about dancing together in a troupe! Learn to be mindful of your other dancers and to move together as a cohesive unit. Drills, steps and other tools that can get your troupe moving as a flock of birds & dancing "together".
All Levels. Hand-outs will be available and a time to video for your own personal use.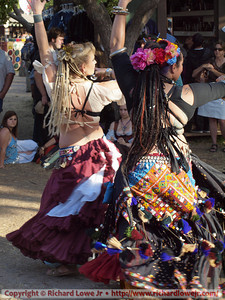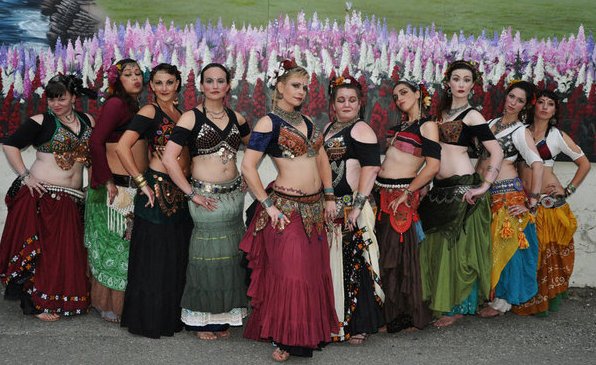 Making a coin bra, converting bra straps, shisha mirrors, hair pieces, flower pieces, 25yrd skirts, tassels & belts, pantaloons, putting together your costume….Where to start…. Bring a notebook & pen. Hands on demonstrations and discussions on what you can easily make yourself and what to just buy. A list of easy and inexpensive supplies for each project will be available to workshop attendee's. Purchase supplies before workshop if you'd like to participate in the hands on portion verses taking notes.
No experience necessary. All levels.
*Tribal – Everyday – Theatrical -but on a budget! How to get fabulous results without breaking the bank! This workshop is designed for the novice and intermediate Tribal make-up. If you already ROCK your look like a professional…. you don't need this workshop. In make-up we will cover make-up prep, how to decide how much make-up to wear, name brands, tools, contouring, shading, etc. We will cover eyebrow shaping, contouring, and highlighting/shadowing and facial tattoos. Discussion and sharing of mutual tips and techniques will be encouraged. A list will be made available to attendee's before workshop of make-up to bring for hands on portion.
No experience necessary. All levels.
Bring your own make-up & standing mirror.
**Hair portion. Learn tips and tricks for adorning your hair. Putting in dreads, braids, and falls. How to keep your adornments comfortable or from falling out.
Bring Flowers, bobbie pins and hair adornments, scarves, dreads, falls. (if you have them).
When it's all over you'll be all made up gorgeous!
***Dana has years of experience with make-up for Tribal Belly Dance and theatrical dance performances. She's been a licensed cosmetologist for over 22 years. Before then she managed a Halloween Shop doing the theatrical make-up! She'll teach you "The Total Package" and what that means when you're a performer.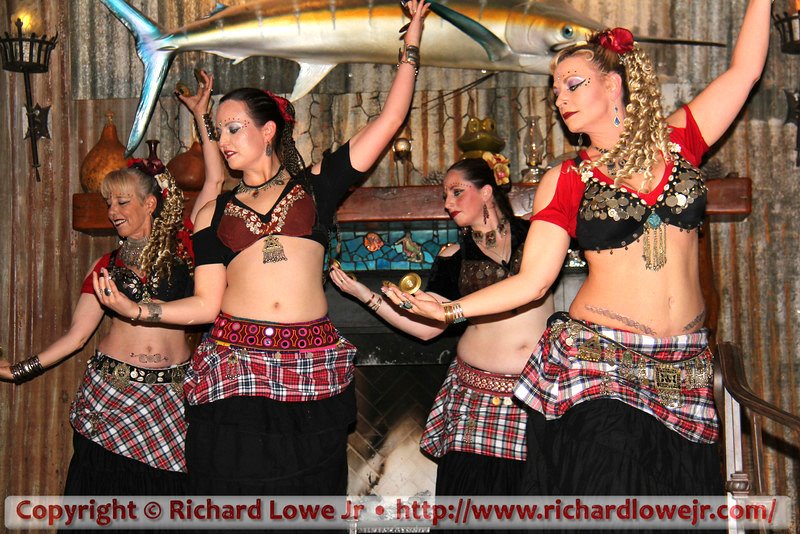 Let's Tune Up your Troupe! Do you want to gain skills for matching other dancers, work as a cohesive unit, have crispy choreography or tight improv? Dana can offer critique and insights for troupes / students & performers. Dana can design a targeted workshop for your troupe based on skill level and needs. 3 hr Min.
Workshop will include the foundation elements of floor work that make it accessible for everyone. Do you want to protect yourself from injury by understanding the illusions performed in floor work? Illusions you ask? YES! I will tear down the walls that have blocked many dancers from going to the floor. You'll leave this workshop with many "Aaaahaaa Moments, plus you'll have a new understanding of how floor work is done, and an attitude of "Ohhh, I certainly can do THAT!" If you can kneel, you can do floor work! We can work within boundaries if an individual has injuries or specific limitations. The same is for Instructors, you can teach floor work, even if you have limitations. I'll show you how!
Hand-outs will be available and a time to video for your own personal use.
**You MUST have knee pads to participate in this workshop- absolutely NO exceptions.
Dance Experience is Necessary.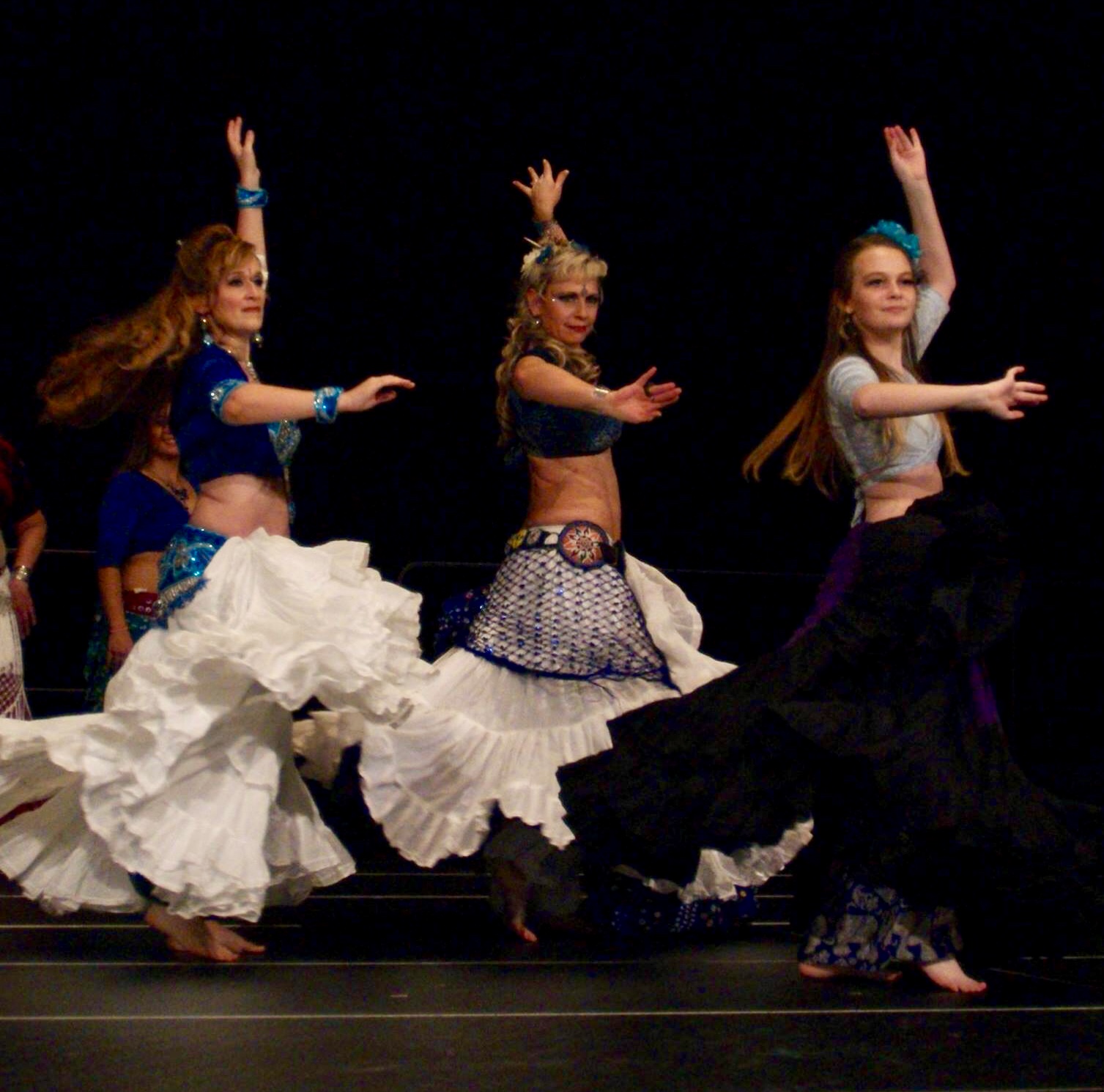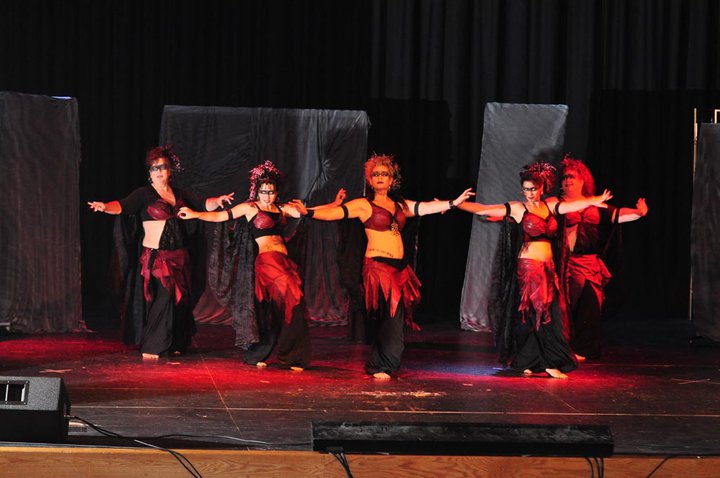 Turn that Choreography into Improv!
Love the idea of ATS® & ITS but you only perform Choreography? Are you disappointed when it's time to bid farewell to an old favorite Choreography? I'll show you how to save that old Choreography and use it Improvisational with different music. Learn these invaluable tools and more! Tearing apart the creative process of creating your own signature steps & cues. This workshop opens your mind to so many possibilities!
Must have some Dance experience. Hand-outs will be available and a time to video for your own personal use.
American Tribal Style® 4 Hour Intensive
ATS Intensive- Drill the FCBD® vocabulary of steps in this Intensive along with Formations and Cueing. Work on your form, posture, & transitions. Workshop will progress through Level 1, 2 & 3 combinations. Dance experience is highly suggested.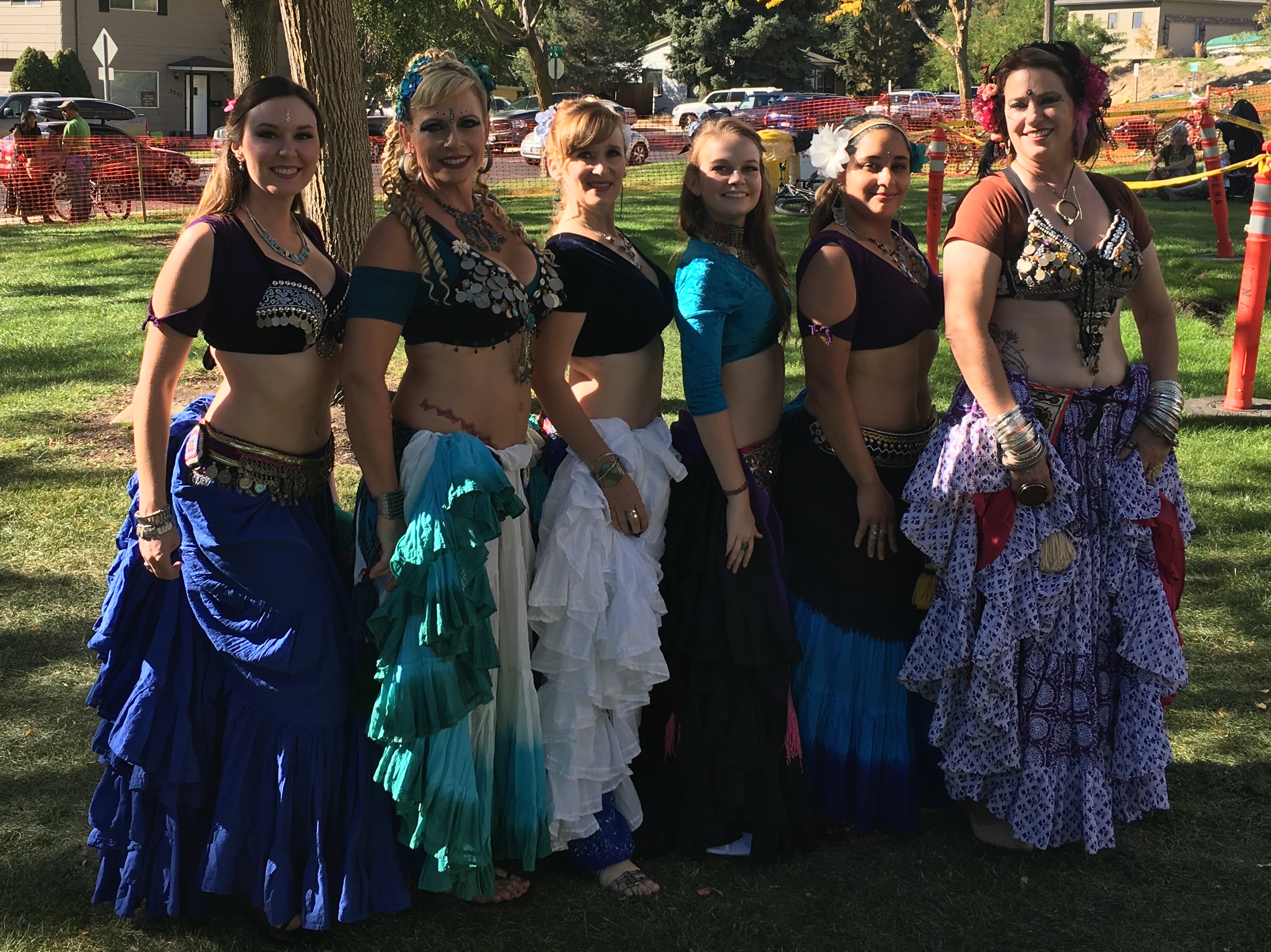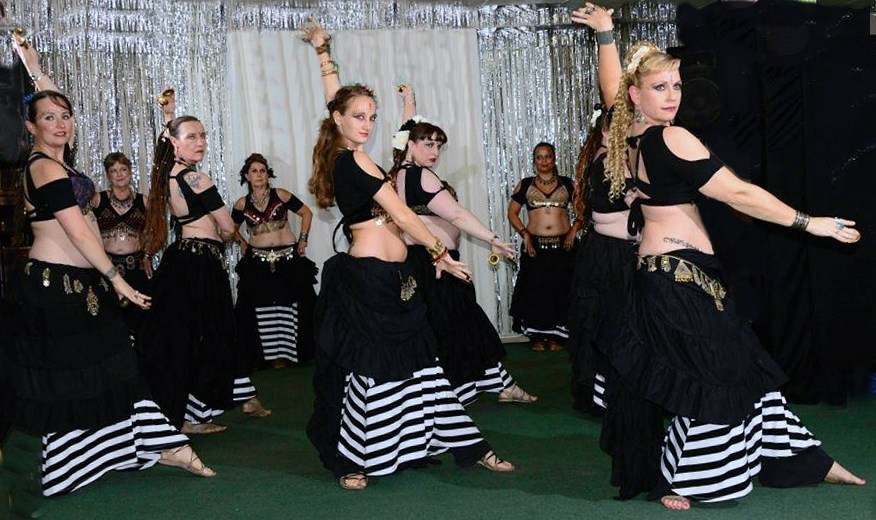 For graduates of GS for ATS® who are also teaching or performing other styles of Tribal, Tribal Fusion or Oriental Dance. Curriculum with include instruction on how to present the concept of ATS®, the steps, verbal instruction, physical cueing, assessing students needs, answering common questions, structuring a class and troubleshooting. *This training is stage one for teachers interested in becoming a FCBD® Sister Studio. Sister Studios teach exclusively FCBD® format.
Certificate – ATS® Teacher Training – 2
This program is for Instructor's who have been teaching classes for awhile. A round table forum with Carolena of FCBD® and other Instructor's to work through issues of teaching. Share ideas and information.
Sister Studios Graduates of General Skills for ATS® and ATS® Teacher Training.These special teachers are dedicated to presenting AT®S as created and developed by FatChanceBellyDance® director and master teacher Carolena Nericcio. Sister Studios do not blend ATS® with other styles of dance, tribal or otherwise.They present ATS® only, or clearly separate ATS from the other styles of dance they are presenting.Our goal is that you, the student, should be able to attend an FCBD ATS class anywhere in the world and receive consistent, quality instruction. What is American Tribal Style Belly Dance? American Tribal Style® is a modern style of dance created by FatChanceBellyDance® director, Carolena Nericcio.